AB Videography is run by Alex Barnes as a part-time hobby and is a free filming service for local sports clubs and individuals.
Alex has always been a big fan of sport and is also a videographer which led to AB Videography ultimately being founded in 2018 after a successful stint as a journalist from 2013-2017.
He prides himself on creating high quality videos on a range of different sports and his main specialism is women's sport.
Alex has expert knowledge on Rowing, Football, Cycling and Sailing as well as a strong working knowledge of Volleyball, Hockey, Gymnastics, Professional Wrestling and many more.
He is a member of Lymington Amateur Rowing Club and has competed on the Hampshire and Dorset Rowing Association's local circuit since 2007. Alex has also raced nationally and has won races at the prestigious South Coast Rowing Championships.
AB Videography was originally founded in May 2018 after Alex left South Coast Journalism and allowed him to continue producing content for some of his most local teams.
Alex has a small team who help him with events on occasion and, as a group, they have worked in the Women's and Men's FA Cups, America's Cup, Sailing World Cups and the National Volleyball League.
Whilst AB Videography primarily focuses on sport and women's sport in particular, Alex can also film general videography as well.
General videography can be a little harder to film and, in some cases, Alex may need to charge a fee which would be flexible.
AB Videography is primarily based in Lymington and Alex tends to do the majority of his filming around the Solent and New Forest areas. However, there is no reason why he wouldn't travel further to film, so please feel free to ask if you have a particular event in mind.
In most cases, there is no charge for filming an event. Alex tends to do it when he is free and as a hobby but, if you ask him to attend a particular event on a set date, he may need to charge for things like travelling expenses.
Please note, Alex does his filming completely voluntarily and around his own work. AB Videography does not make a profit out of it's content and Alex may not always be able to cater to particular events or requests.
To contact Alex directly, please email alex@abvideography.co.uk.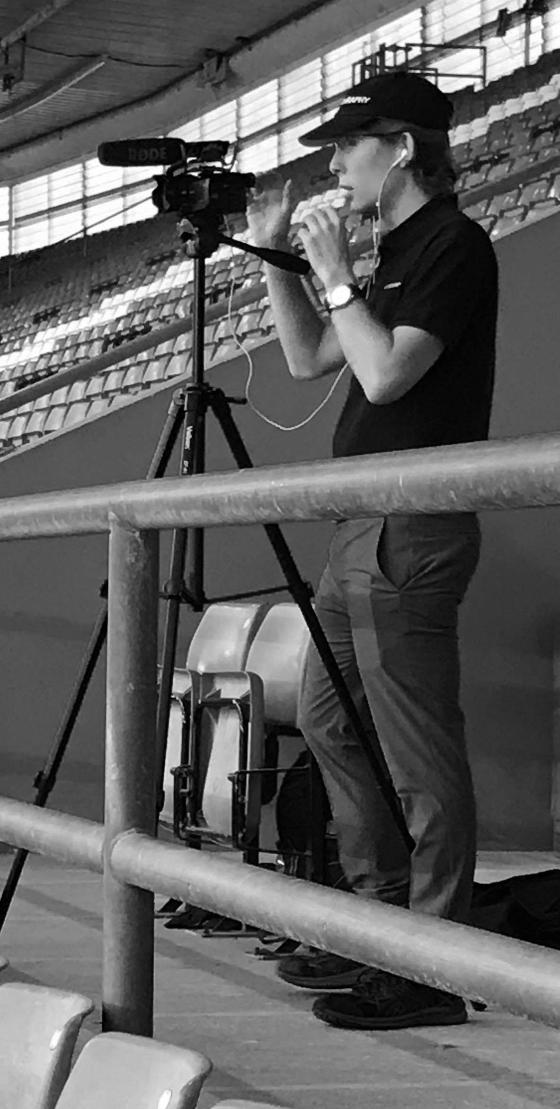 © Copyright AB Videography